The adventure course
Canyon Forest is an adventure course in an exceptional site between cliffs and river near to Villeneuve-Loubet's village, at 10 min away from Nice.
The activity is accessible from 8 years-old and 1,30m tall.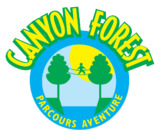 After 10 min biking along the river, we will provide you with all the equipment for your adventure: helmet, gloves, harness, karabiners…
Your equipment has a new generation of smart karabiners for easier handling.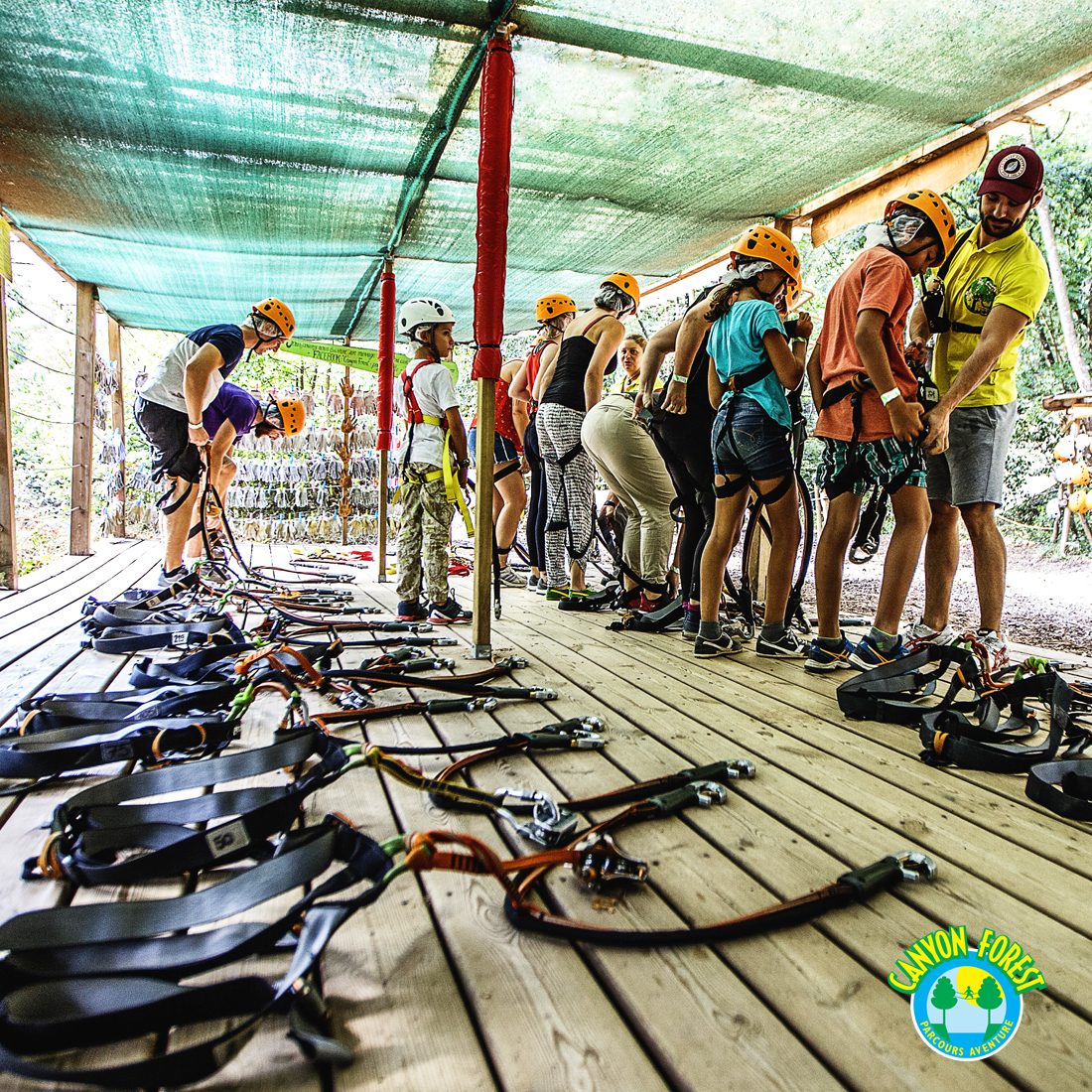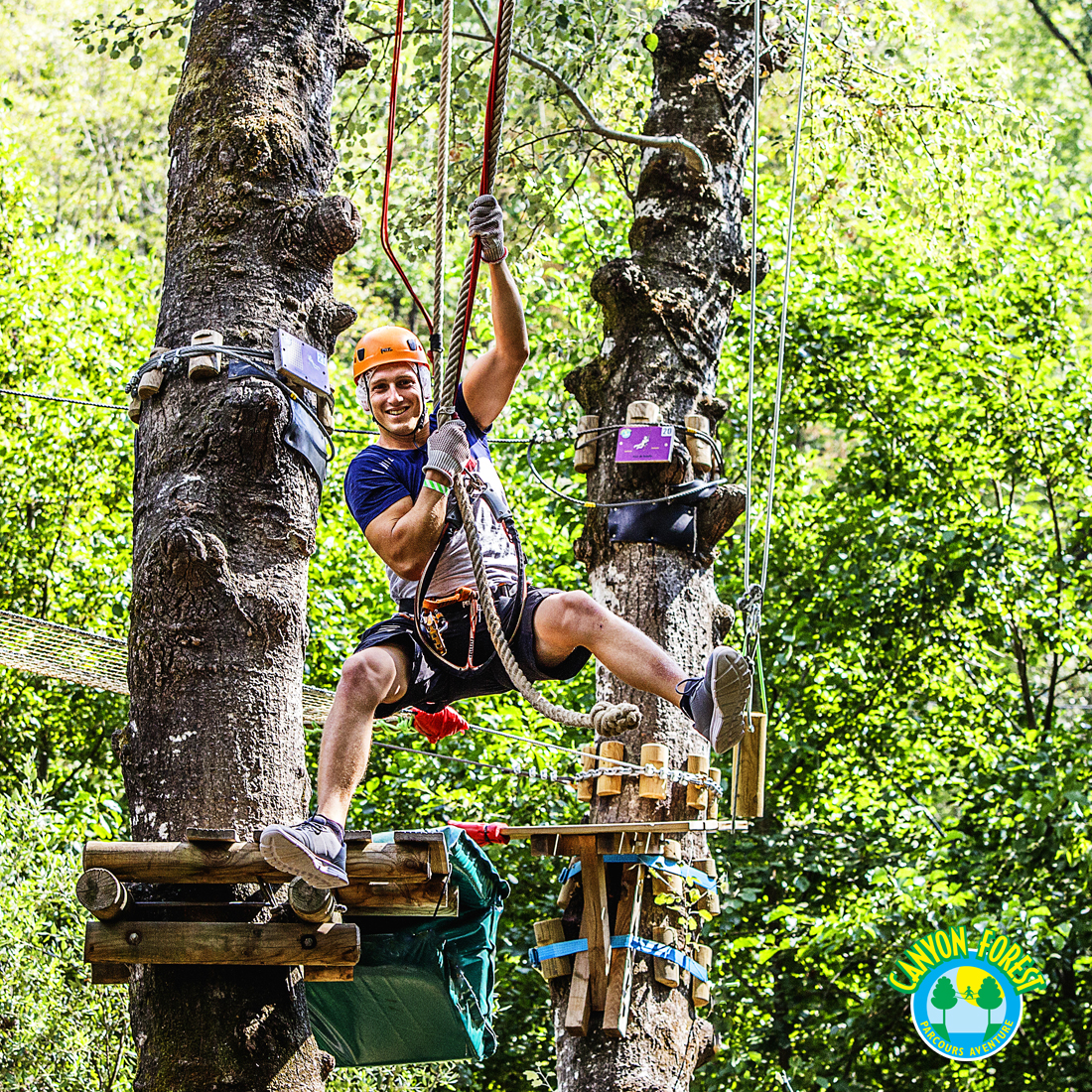 The park has 4 differents levels courses:
Yakamonter (1st level) : green course, from 8 years-old and 1,30 m tall
Tozrapa (2nd level) : red course, from 1,40m tall
Tuframoinlemalin (3rd level) : purple course, from 1,45m tall
Téouf (4th level) : black course, from 1,50m tall, 331m long giant zip-line!
Bring sports clothes and shoes. The approximate duration of the activity including the route to the park, the equipment, the initiation and the course is about 3h.
Canyon Forest's prices
season 2020
from February, 15th to November, 11th
Individual
1 course
from 8 years-old up to and including 17 years-old
23€
from 18 years-old up
26€
Groups of 5 or more people
1 course
from 8 years-old up to and including 17 years-old
21€
from 18 years-old up
23€
Address : 26, route de Grasse - 06270 Villeneuve-Loubet
Contact : 04.92.02.88.88
To be able to do the activity, reservations are required on 04 92 02 88 88 or on our website Canyon Forest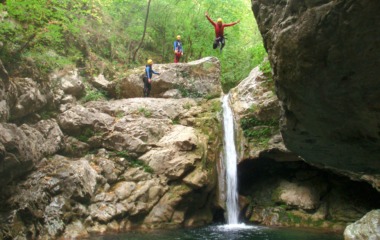 Canyon Forest also offers canyoning supervised by state instructors. Waterfalls, ponds, natural slides… : a fantastic succession of natural obstacles to cross thanks to descents on ropes, jumps and slides! The place of the activity is chosen by the guide according to the duration of the activity (1/2 day or 1 day), the level of the participants and the weather (sites in the Alpes Maritimes, near Var or at the border of Italy)