ENVIRONMENTALLY RESPONSIBLE ACTIVITIES
Every recreation area conceived by Alpes Azur Aventures company offer parks that respect environment and natural space.
Environmentally responsible activities
Naturally integrated amusement parks
We favour cable based installations, of untreated natural wood, of ropes and nets, completely integrated in the environment. Our parks are entirely removable without a trace on the environment.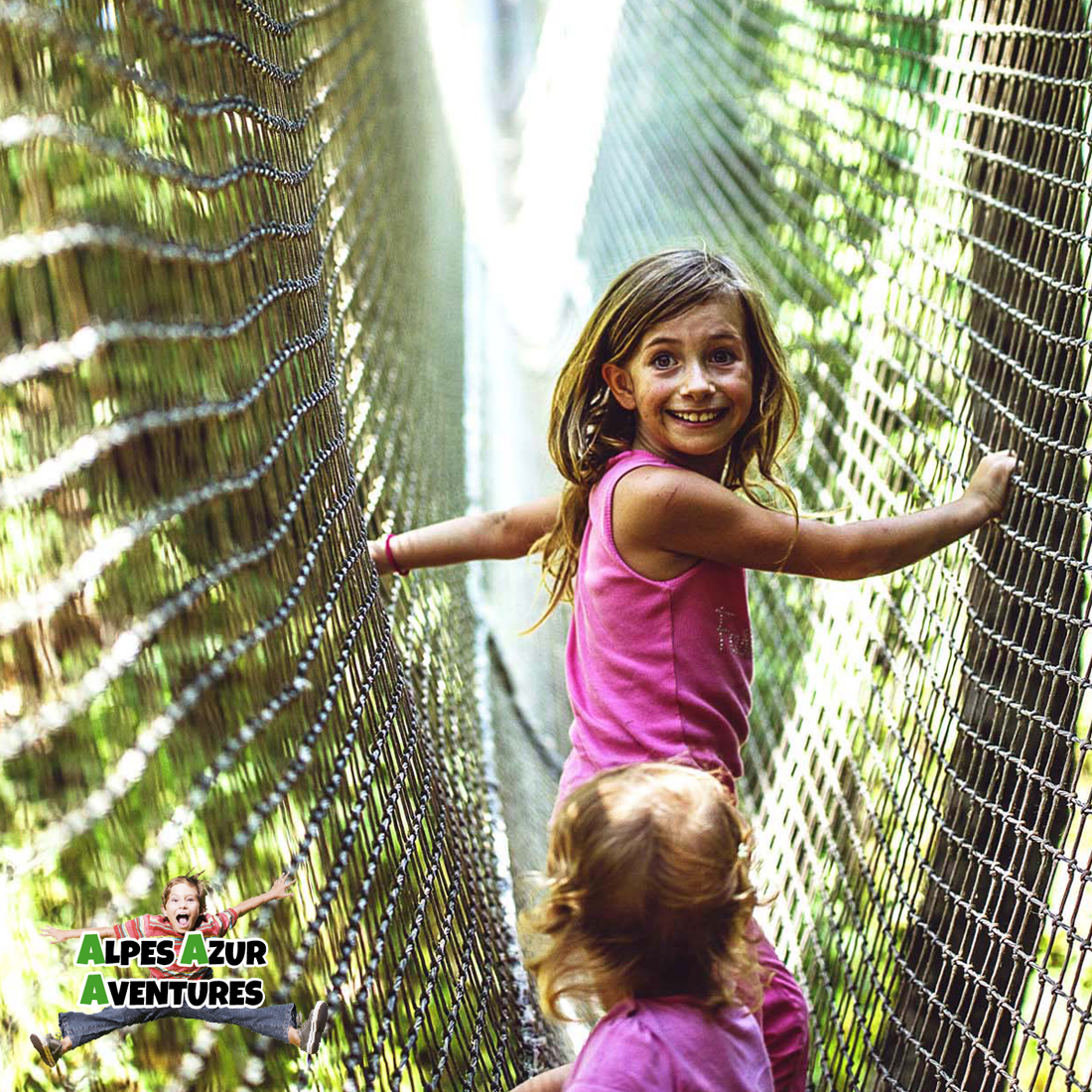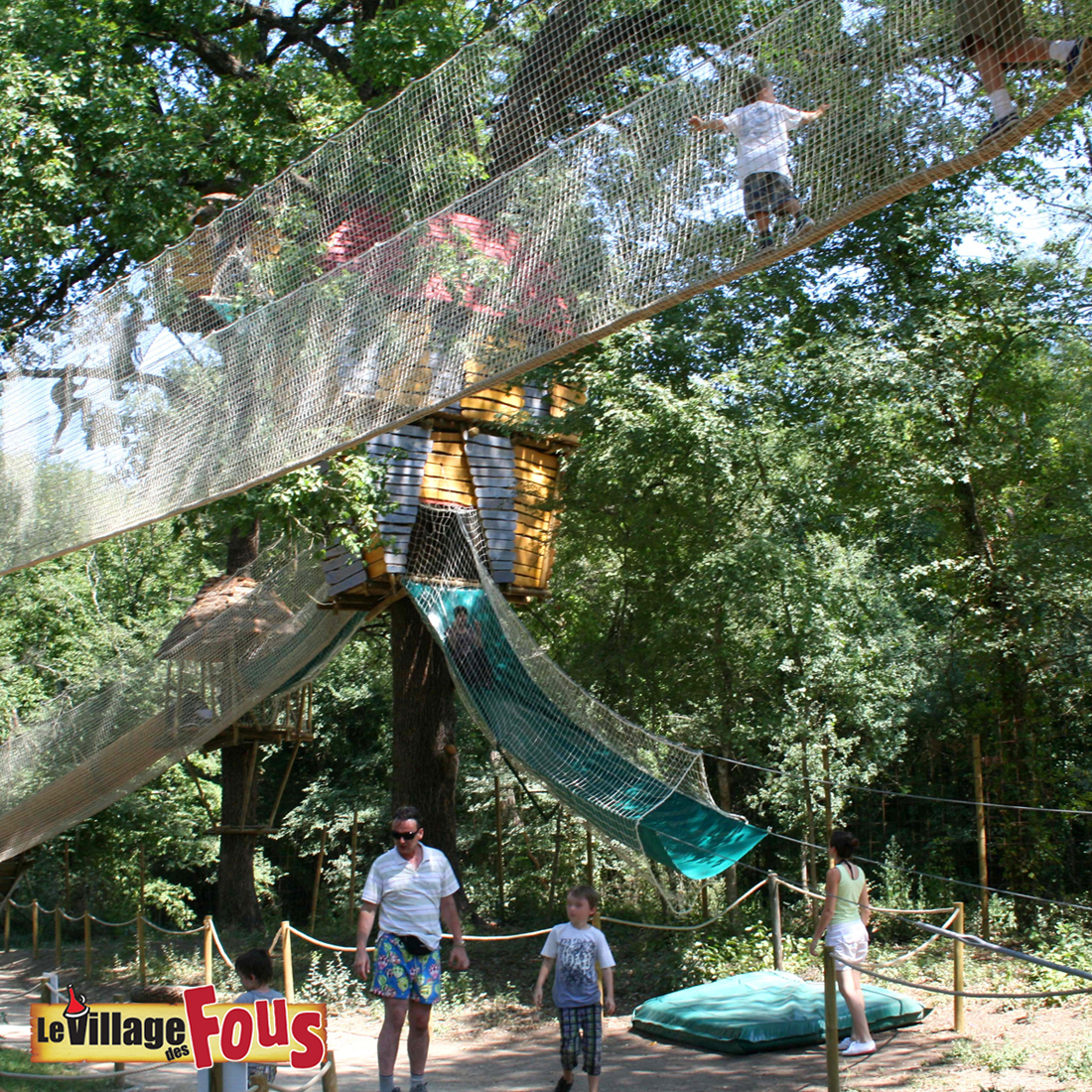 The soil's biodiversity respect
Trail markings covered with wood shaving enable to channel public's movement and to preserve roots network and soil's biodiversity necessary to trees' good health.
Pesticideless and herbicideless parks
Wild grass and moss not only are accepted but preserved, no pesticide is used. All of our weedings are manual and we deliberately leave wild grass strips for nature to exercise its rights on the outskirts of our games.
Trees :
both stands for our games & our exclusive focus
Fixing technics on supporting trees enable to avoid cambium's tightening, «the life elevator» of the tree which feeds itself from the ground and sends back down from its canopy the energy from the photosynthesis. We therein respect NFOF's (National Forestry Office of France) recommendations.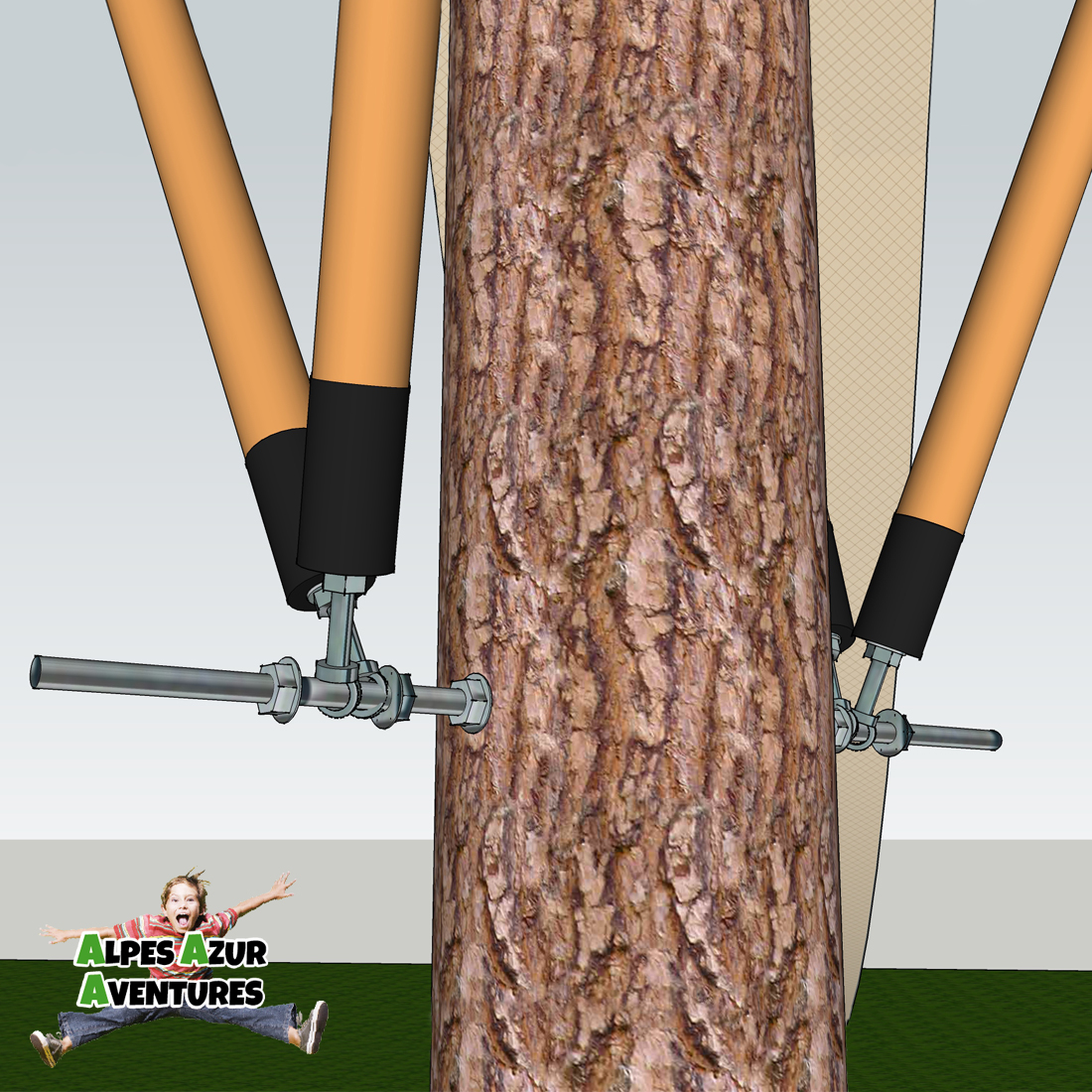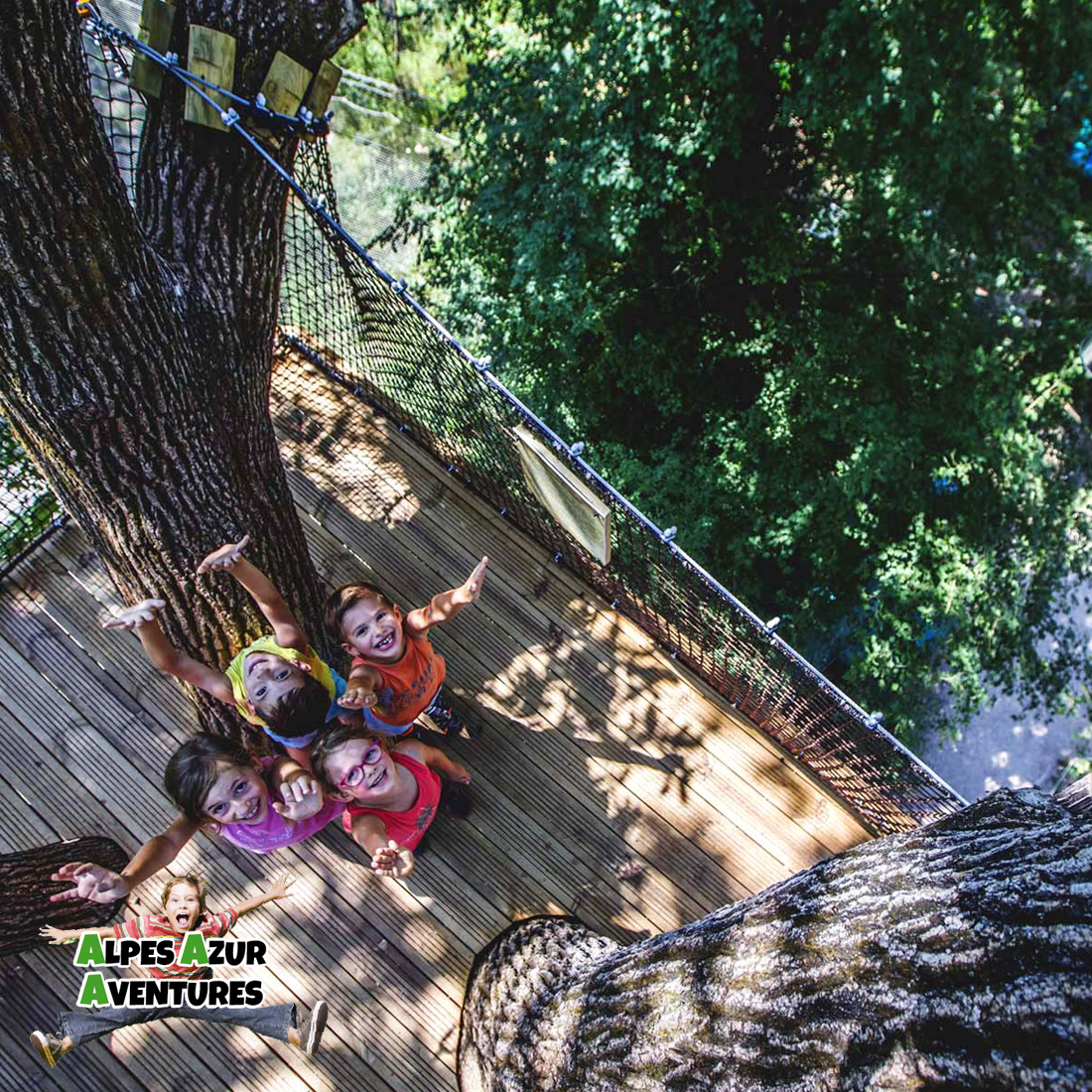 Nature: a games' inspirer
Activities in green environment reinstall nature in the center of our world.
It is thanks to nature that playing is possible, it is nature that allow us to climb on the top of a tree, to slide down a natural downhill, to seek prints of a hidden life, such as those from the imps, undergrowth animals or those of the small creatures living in the wild grass' flowerbed…
Activities that help growing
Here, the energy used is human energy
The majority of our activities are based upon energy performers: the movement which creates the game is the one that children themselves produce. On the opposite of big theme parks where public is seated and «transported» by mechanical means from a setting to another then «shaken» to live physical sensations, our philosophy is based upon physical activity factor of pleasure and amusement.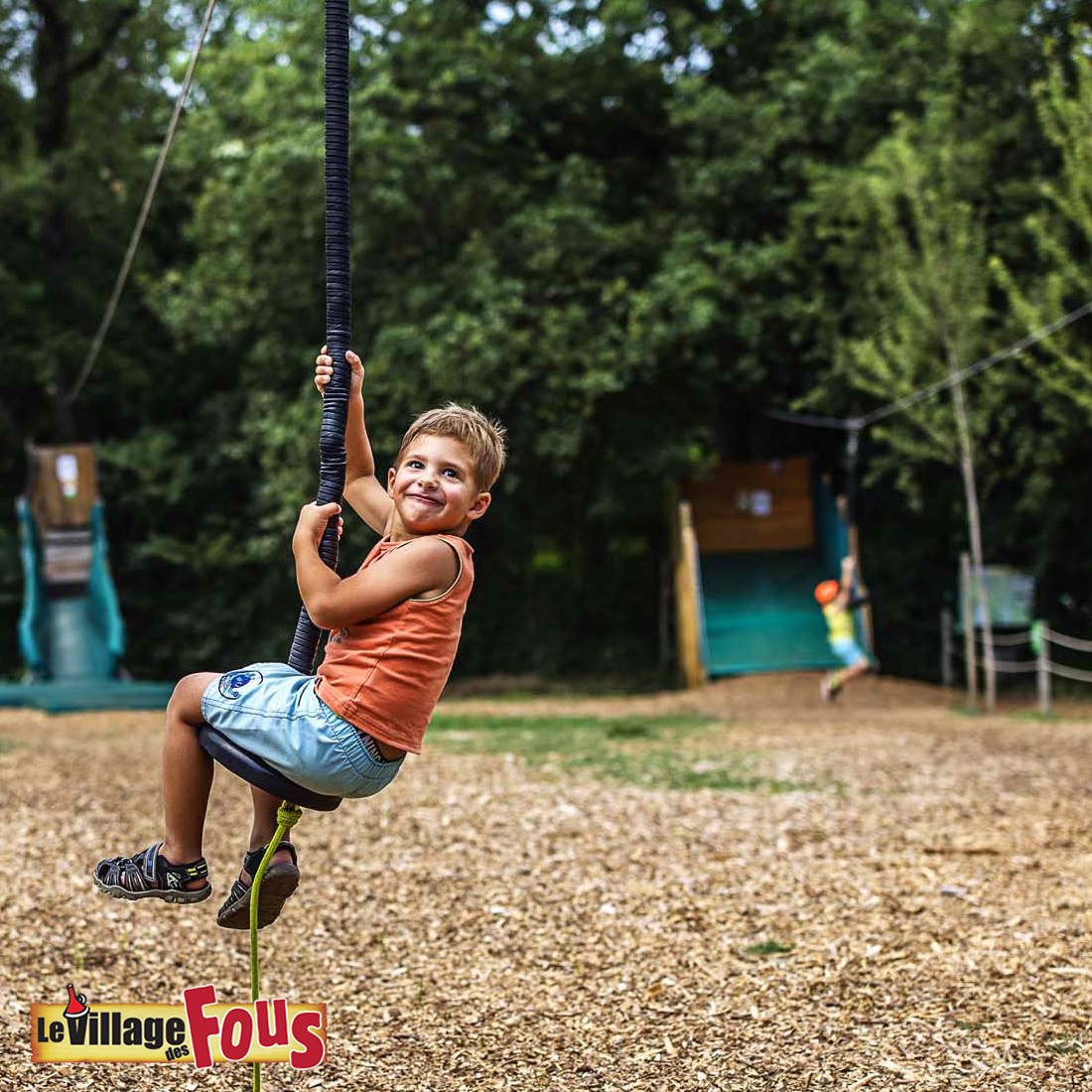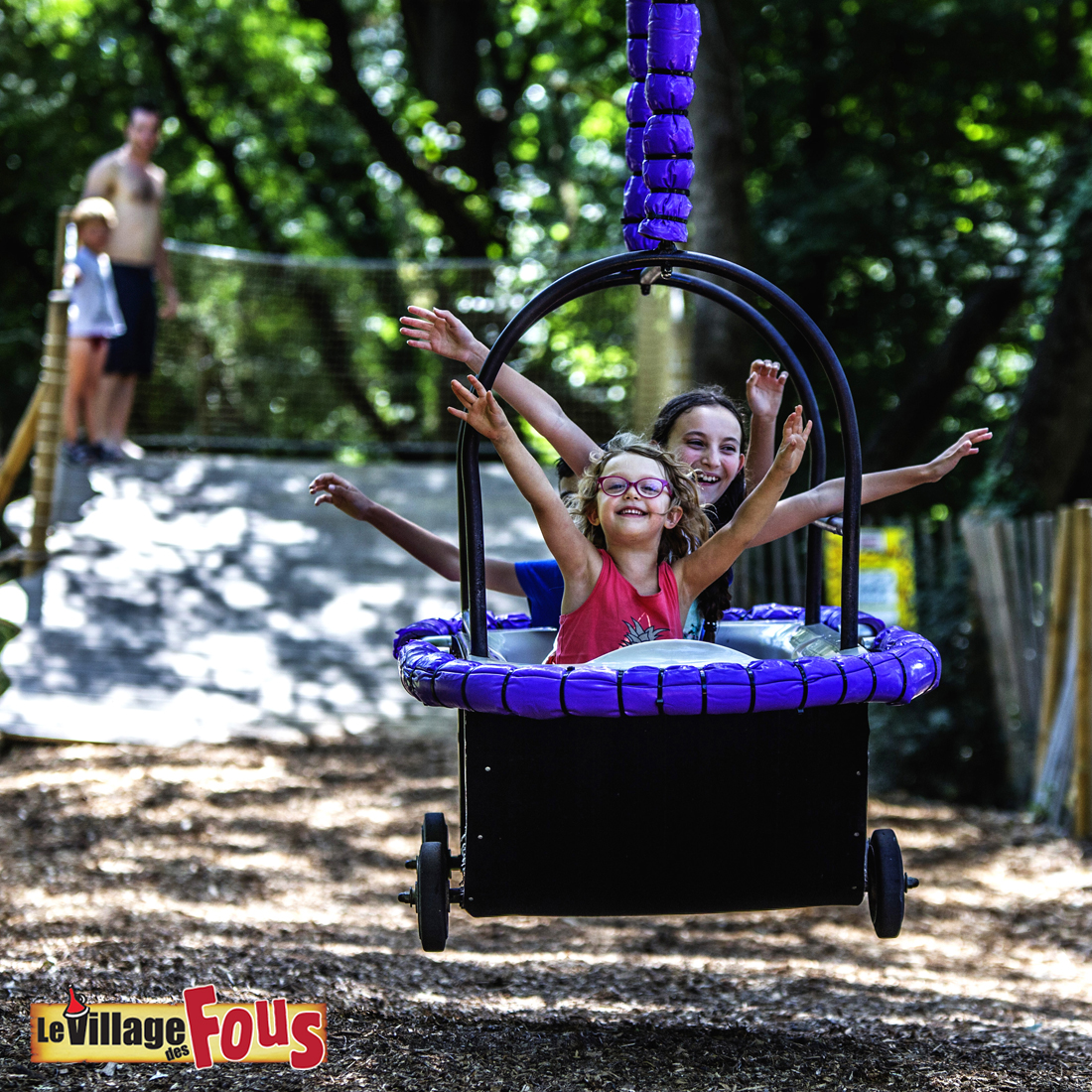 Moving body: a sensations machine
Children rediscover that they can make great things with their own energy and feel the physical sensations of heights, slide, speed, movevement…
Learn how to self-empower
They take confidence in their body, learn how to distinguish risk from safety, understand how to used a game alone or together.
Our activities contribute also to build these futur responsible adults, autonomous and supportive.
And since we talk about adults, let's stop a second on this: one of our parks' fondamental rules, is precisely the family activities practice, all ages taken together. Adults and children rediscover the pleasure of playing together, parents go with their kids everywhere because they have access to all the games. Not only are they witness of their kids' achievements, but they are actors in the games themselves and therefore show to their kids that the game is proper to mankind, no matter his/her age, and that playing is as important as drinking, sleeping or eating.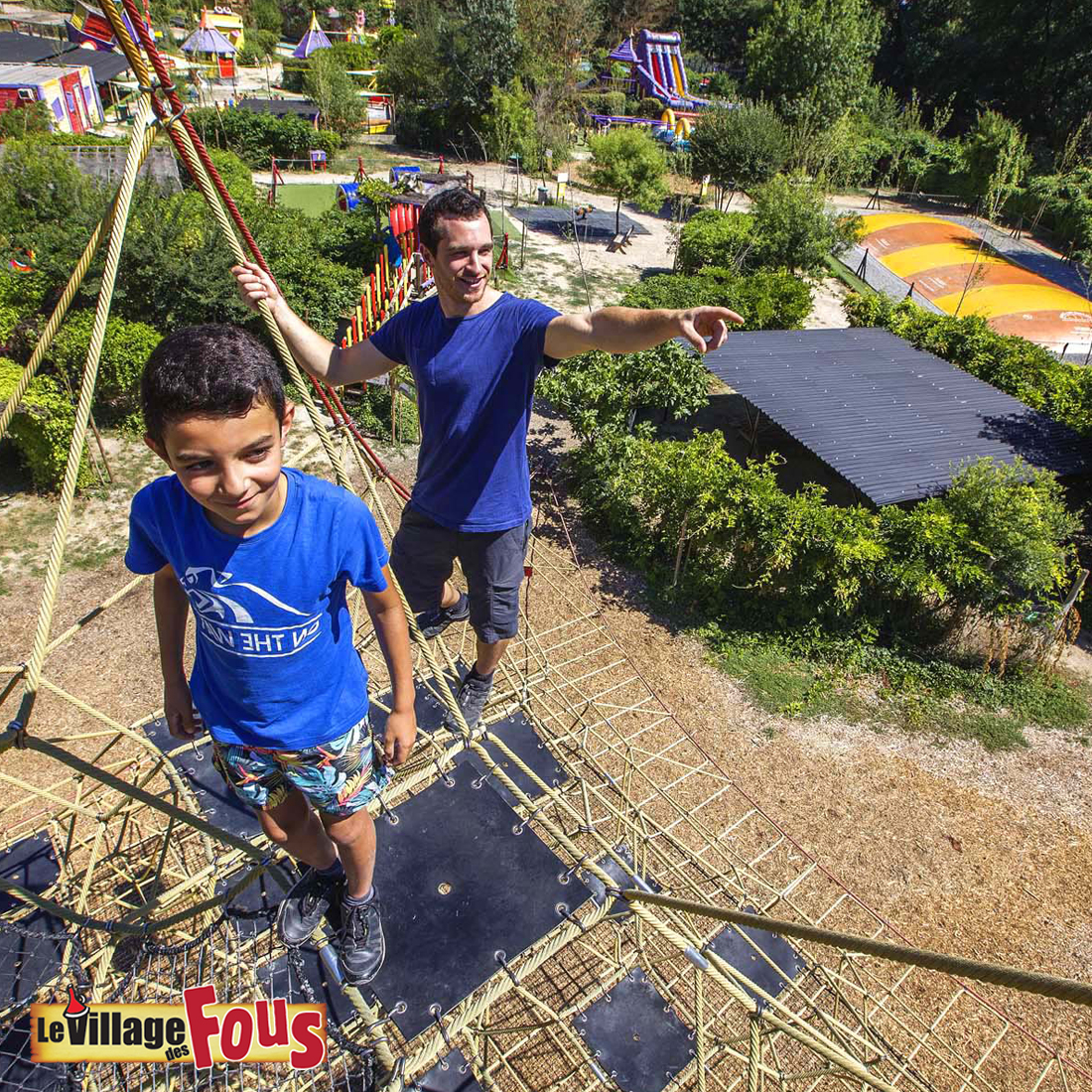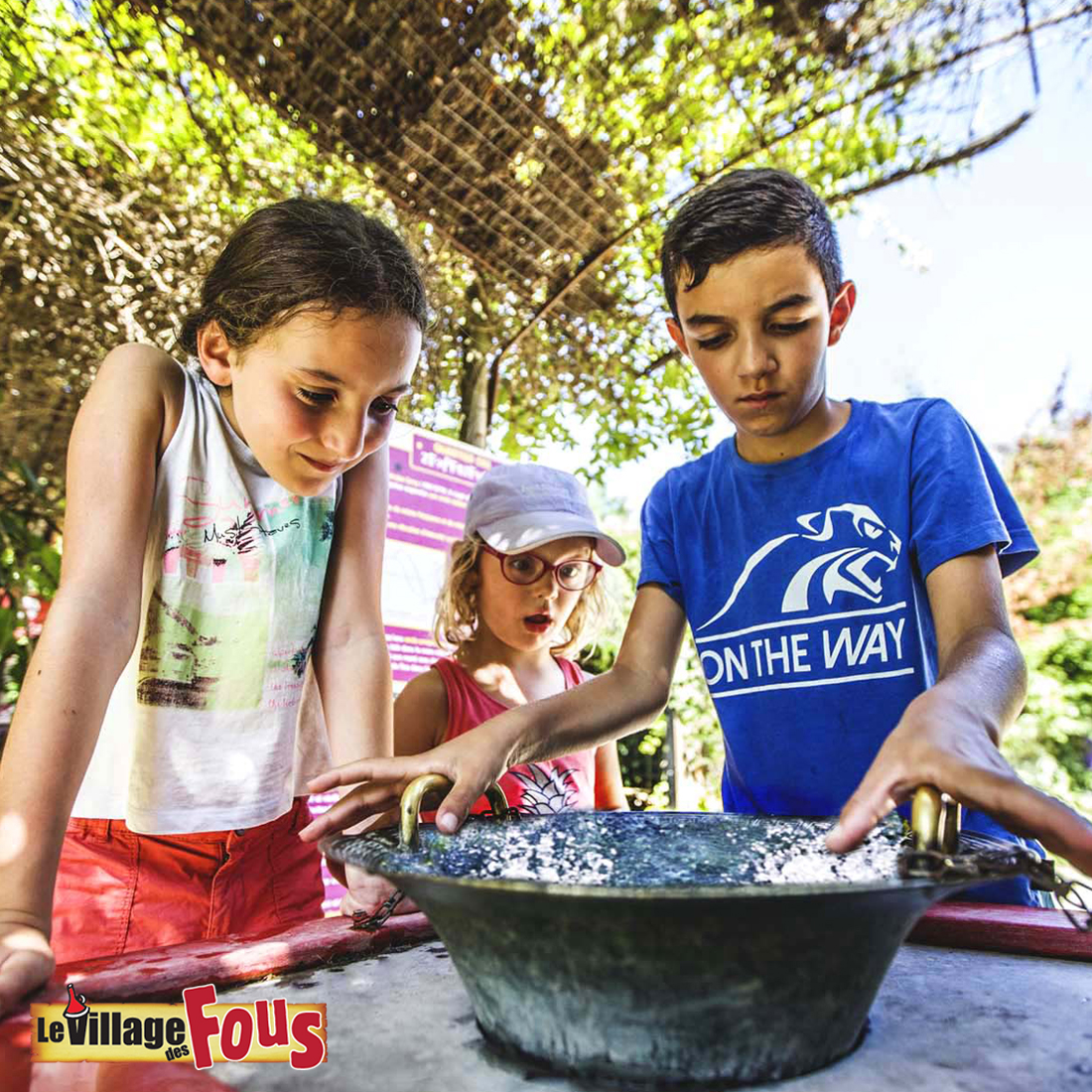 Nature: Learning while having fun
Here, each person has to create his/her own way of comprehending a game. Call on a logical thinking of her/his own to play is the best teaching there is! The emotion created by the game eases learning. Animals do the same.
"Digital Detox" at every level
In our parks, it's about head and legs!
No tablet or screen, but brains stimulated games and themed worlds which call upon equilibrium, decision, deduction, etc.
An environment which arouses curiosity, imagination, which lets glimpse mysteries and opens door to dream.
Children can therefore reappropriate themselves a world that does not fall from trees nor is being closed but absolutely open and «livable», with space for their world vision.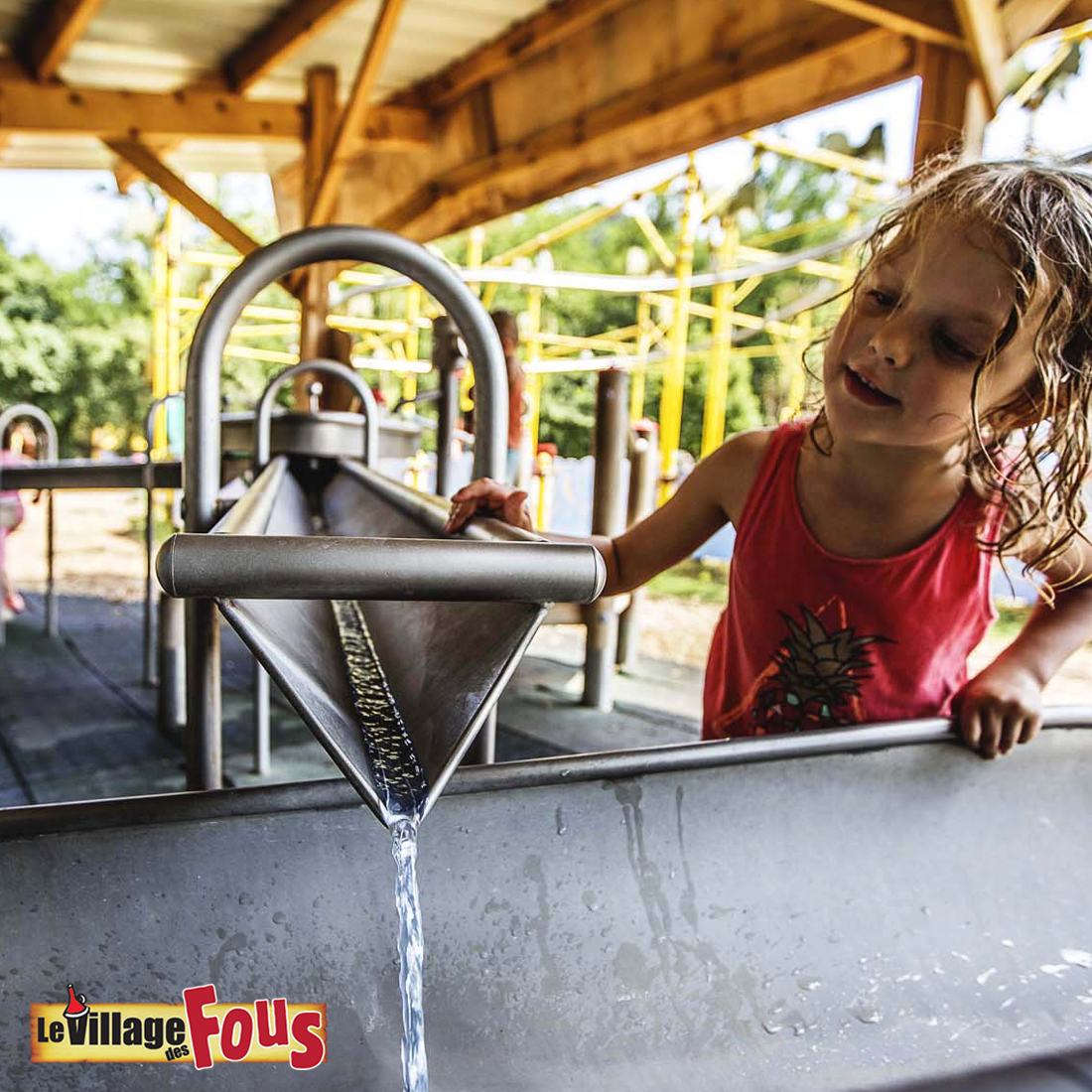 Sites which belong to you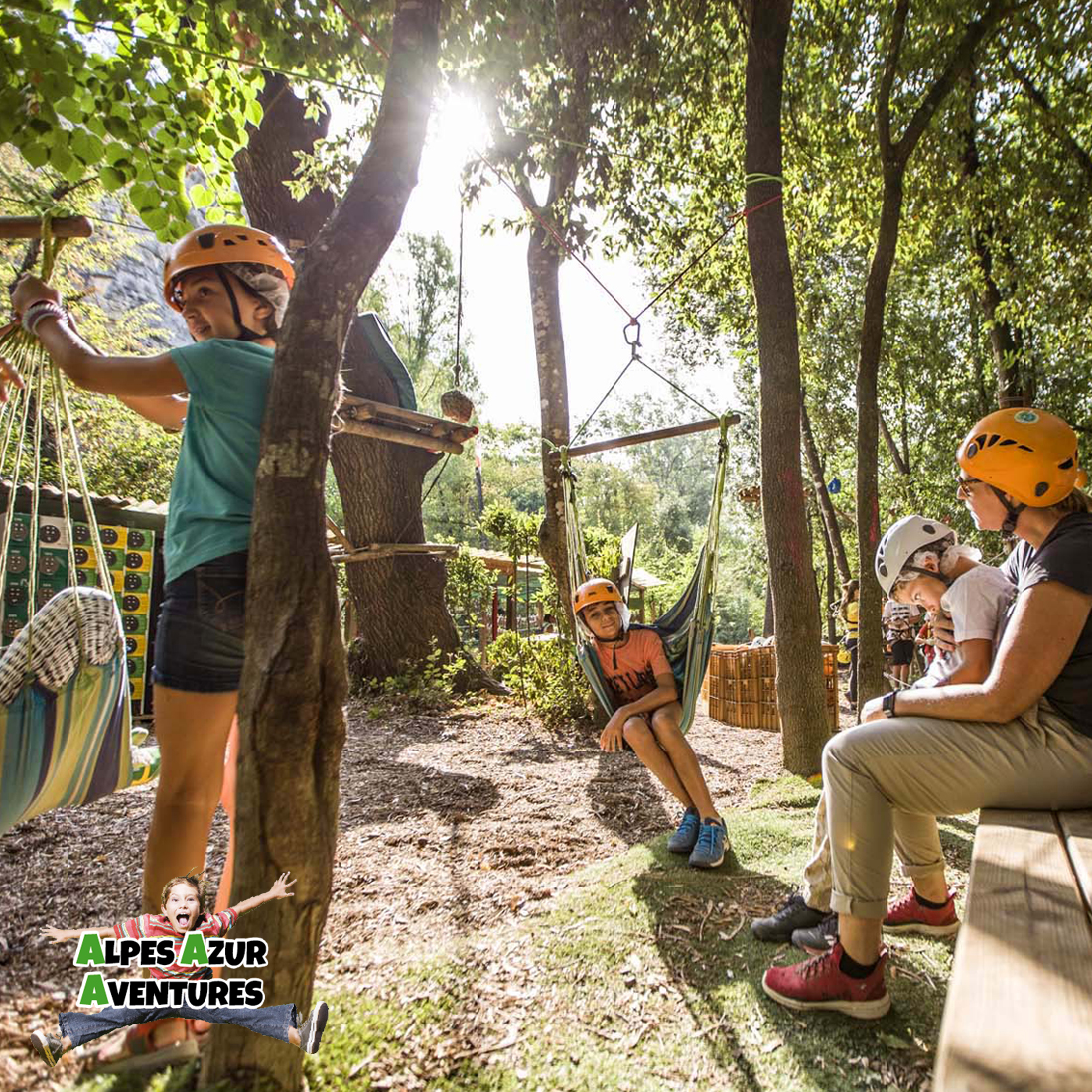 Get away from the daily hassles and feel at home at the same time
Our leisure parks are overwhelming sites where you should feel like home:
An unlimited access to the games all day long for an accessible price for the most. Once the door crossed, all activities are free.
Our parks are entirely closed and secure spaces,
where adults and children it around together.
Pic-nic is welcome.
Parking is free.
Drinkable water is at your disposal.
You can even take a nap or listen to stories there!
What moves us, it is to offer you, just up the road away from you, recreational installations, with heavy sensations and emotions, in a wooden and preserved environment. We could sum up by our headline: « «Have fun, naturally!» »

To know everything
>> on our promotions, our seasonal events and all the other news from our parks, subscribe to our newsletters ! <<